Caleb Yann
Outstanding Volunteer Award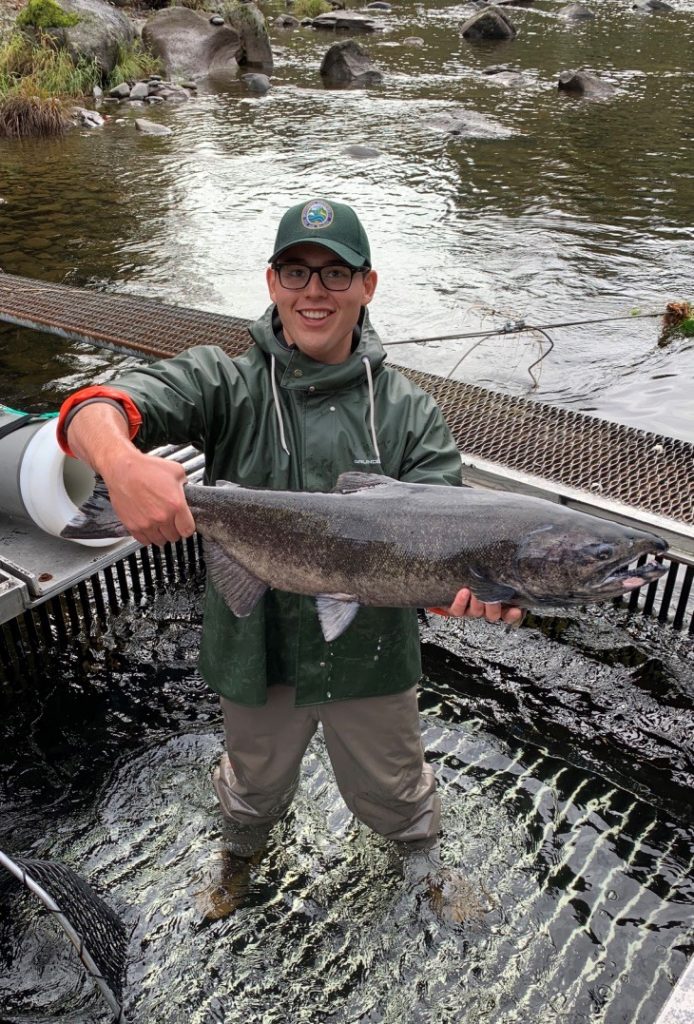 We had the pleasure of meeting Caleb at an Angler Education Volunteer Instructor Training I was teaching with ODFW in Springfield Oregon in 2017. He was 17 years old, the youngest person in the room by 50 years. His presence was the first indicator to me this young man has broken the mold. Caleb was attending school, working two jobs, and volunteering to become an Angler Education Instructor for the state. His passion for fish and the outdoors drove his ambitions to get fully immersed into the natural resource field.
Since 2017, he has accumulated close to 1000 hours of volunteer experience across Western Oregon and Southwest Washington. He also worked for Oregon Department of Fish and Wildlife as an intern on the central Oregon Coast monitoring returning adult summer steelhead and Spring Chinook Salmon in the Siletz River, operating an adult fish trap to collect bloodstock, limit hatchery and wild fish interaction, collect and mount scale samples, helicopter stock high mountain lakes, and other various tasks.
Caleb taught at Free Fishing Weekend events, Salmon Watch, Family Fishing Events and took on a Jenny Ammon pilot program without batting an eye. He was one of the first instructors for the Educational partnership between ODFW, Salem Police, HOME Resource Center, Dream Center and now Marion SWCD. He taught ethics, fishing equipment, casting, knot tying, water quality and helped kids with their first fishing experience.
Caleb is the kind of person who will help you plan and coordinate events, deliver the lessons with you, clean-up, help to survey and then make you cookies afterward! He is honest, EXTREMELY hard working, humble and a wonderful volunteer I feel lucky to know. Thank you, Caleb, for being outstanding and for all you do for Natural Resources.
---
Carolyn Foland
Spirit of Conservation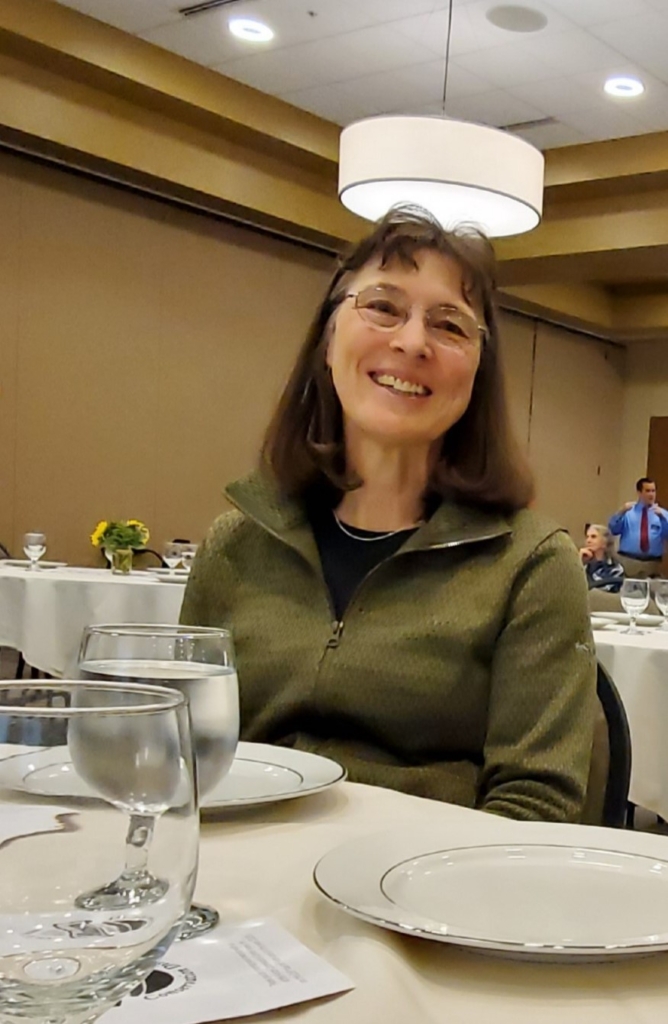 It has been a great pleasure working with our Spirit of Conservation Winner over the past year. She brings so much energy and positivity into the district every time she visits! And she's been visiting a lot. Carolyn has participated in our Plan For Your Land classes, in several First Fridays, and many of the classes offered at the district and by our partner organizations.
Over the year she has connected with most of our technical staff to learn about plants or farming practices. She developed a conservation plan for her property and has been implementing it on her own and with the generous help of Rosario Franco Restoration. Her projects include:
Oak prairie restoration. She planted over 400 oaks on a 2-acre pasture.
Establishing a hedgerow for pollinators and birds
Stabilizing soils along a stream with native sedges
Diversifying the understory of a mature oak forest
Planting a seasonal wetland with hundreds of trees and shrubs for wildlife habitat
And Experimenting with cover crops and native wildflower mixes
For all of these projects, for her willingness to throw herself in to learning about ecology and putting that knowledge to work on her property, and for her experimental and very positive attitude, we are presenting Carolyn with the 'Spirit of Conservation' award.
---
Rose High Bear
Special Recognition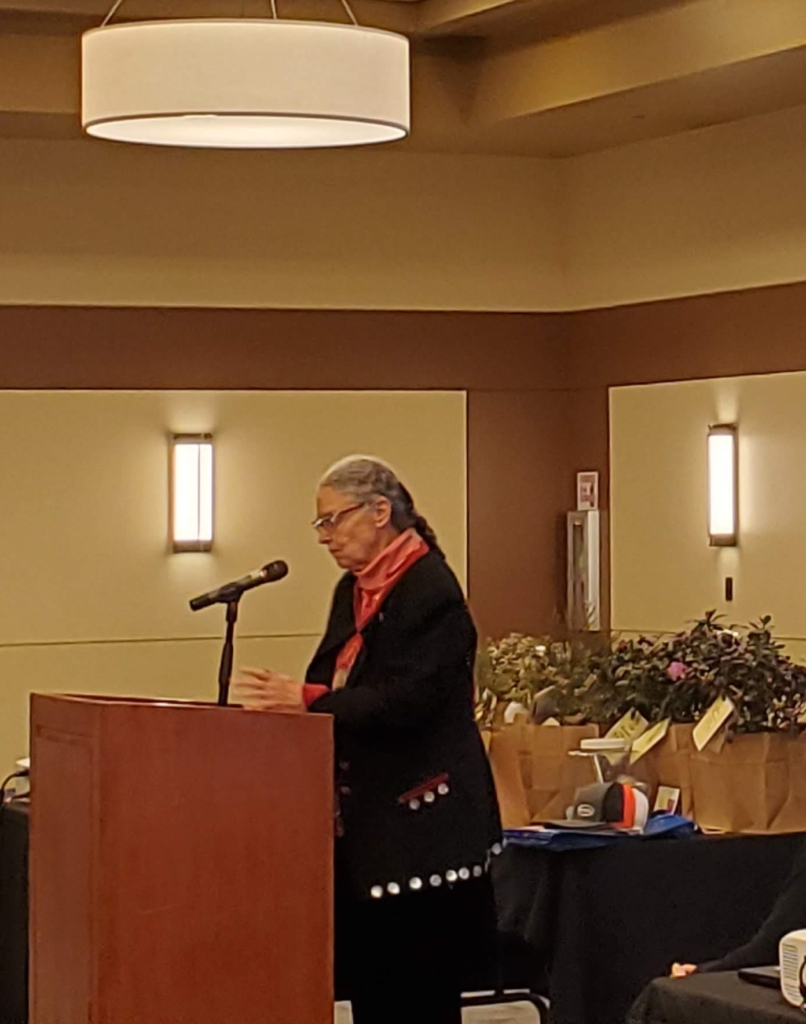 Our next winner recently moved into our district and brought her energy, knowledge, and drive with her. Prior to coming to Marion County she was directing a nonprofit organization dedicated to native American cultural sustainability, multimedia education, and cross-cultural communication. They provided workforce skills development for native Americans in ecological restoration, and created outlets and programs for native Americans to tell their stories.
Rose brought those skills to the district and has spent the last year building connections and developing new projects. She partnered with the district to host a Native Wisdom Film Screening and Community Consult. She used grant funds to provide Education for Native Americans learning about conservation and native plants, and she developed a plan for her property focused on ecological improvement and establishment of culturally important native plants.
On top of that, Rose is applying for grants and working with a number of our partners to provide workforce development for native Americans in our area.
We are excited to be partnering with Rose and to see where she will take us!
---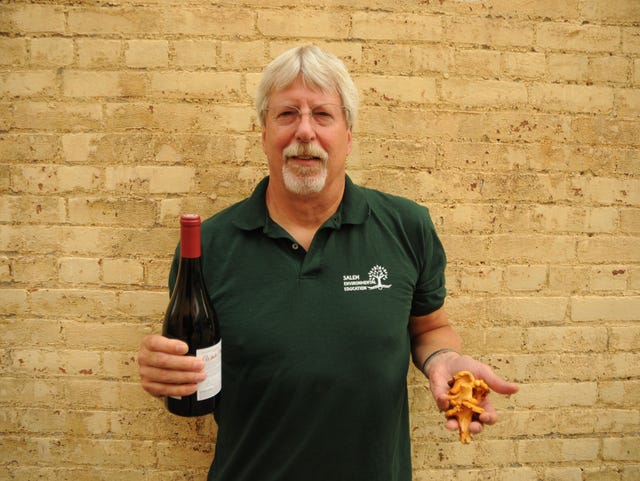 Jon Yoder
Community Educator
Jon currently serves as the Board President for Salem Environmental Education. SEE creates awareness and understanding of our relationship to the environment, working in partnerships with our community. Their environmental education programs teach and motivate folks to become active stewards of our environment. He is a native Oregonian who grew up in the outdoors just outside of the City of Salem. That early exposure to the great outdoors fueled his passion that we celebrate today.
I have had the pleasure of partnering with Jon and SEE on Early Childhood Environmental Education professional development classes, the Salem Keizer Outdoor School Coalition, Salmon Watch and other exciting outreach events. He is a driver for change in a humble, kind manner that makes working with him a great experience. And it truly is working WITH him, he makes you feel part of something bigger. IF you know Jon, you know he likes to joke…some of them are good, but most are bad. All kidding aside he brings humor to meetings, events and I know how lucky I am to educate the public along side of such a great human.
Jon served as an award-winning science teacher at North Salem High School for 23 years. He ended his formal education career as the Science Specialist and STEM Specialist for the Salem-Keizer School District. He organized efforts on the Mill Creek Project–a restoration and educational project– that lead to the construction of a community-school environmental learning center. He has been involved with numerous local and state initiatives around environmental education. He likes to say he provides education from cradle to grave, I would have to agree.
In closing, I want to share my favorite words from our Community Educator…He has a great appreciation for life and looks at each day as a gift, that is why when I hear him reply to the frequent "How are You?" he consistently says, "Every day is a good day."
---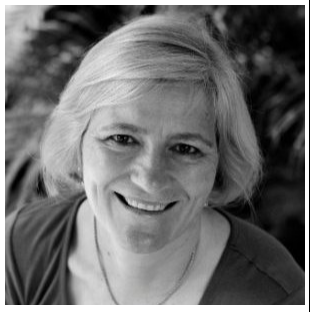 Ulrike Mengelberg
Conservation Partner Award
Ulrike Mengelberg is the Outreach Manager Energy Trust of Oregon where she promotes energy efficiency incentives to industrial and agricultural customers. She has been a dream to partner with from day one. She along with Energy Trust offers incentives to growers and farmers who implement energy-saving measures.
She has been a gracious partner who has taken time to plan and partner with us on outreach events like First Friday, staff development and irrigation outreach. She is diligent about communicating the newest rebates in order for customers to implement efficiencies in their operation. She has joked that is always fun to watch folks say, you aren't here to sell me something, you want to make me more efficient.
We first met Ulrike when we started inviting industry and agency professionals to our staff meetings to learn more about collaboration opportunities and educate ourselves as much as possible so we in turn can inform our customers. She presented all the incentives offered and with such great passion. She had us hooked from then on!
Ulrike enjoys spending time with her adult daughters and traveling. She has an adventurous spirit and makes conversation very easy. We are blessed to collaborate with a great agency but even more blessed to have an individual like Ulrike to connect the dots between programs. These partnerships are based on solid relationships and it is so very important to keep building on them. Ulrike has made this so very easy, thank you for all of your time and energy and passion for conservation. Cheers to you.