Jenny Meisel: Native and Invasive Plant Specialist
As we prepare to leave summer behind and head into fall and winter, it's time to reflect on what worked and what didn't work in your native plant garden this growing season and make notes for next season.
How did your native plants fare this season? With the wet spring we had lush growth, but the hot sun and dry weather have been taking a toll on the plants in my yard.  I don't water very often, so it is "survival of the fittest" in my yard.  Things seem to be holding on, but there are a lot of brown and crispy looking plants out there right now!  Luckily, many of our native plants are adapted to our warm, dry summers and mild, wet, winters, so most of the plants will bounce back as soon as we get some regular moisture.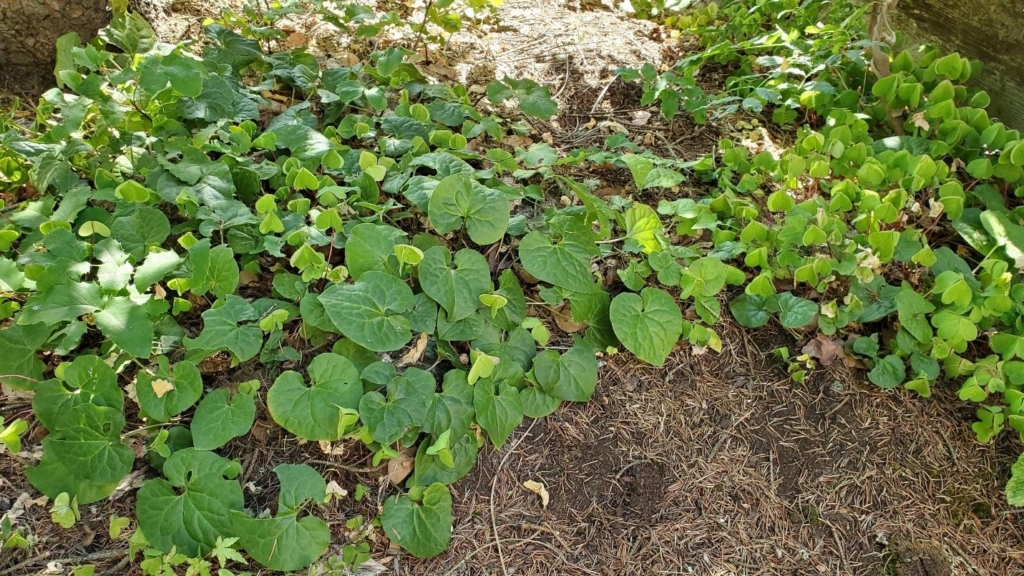 Using the extra time at home this spring we removed a large ornamental evergreen shrub that had outgrown its space.  The consequences of doing this left a well-established orange honeysuckle vine exposed to too much sun—it is not looking very happy right now, and will most likely need to be moved this winter. I hope it will survive.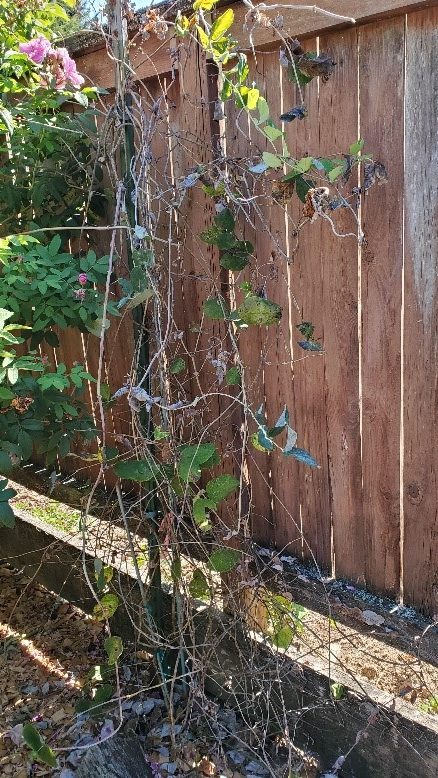 However, removing the large shrub has opened up an opportunity for new native plants! We are planning to replace it with a couple of lovely blueblossom shrubs that will quickly grow to fill in the empty space. I will also scatter 2 packets of the native wild flower seed mix that I purchased from our native plant sale this spring. It will provide a ground-cover and compete with weeds until the blue blossom has grown to its full size.
Blueblossom is an amazing pollinator plant that attracts many species of bees during bloom time in early May. We have an existing blueblossom in our yard that was planted about 7 years ago. This spring it was dripping with bees for the short time that it was in full bloom!  My 3 year old enjoyed watching and learning how to safely catch (and release!) bees in small specimen jars.  I've also noticed that many birds use our blueblossom for cover as well.
Douglas Aster can survive with little to no water during the summer months. This plant also blooms late in the year providing nectar and pollen for insects when not much else is blooming.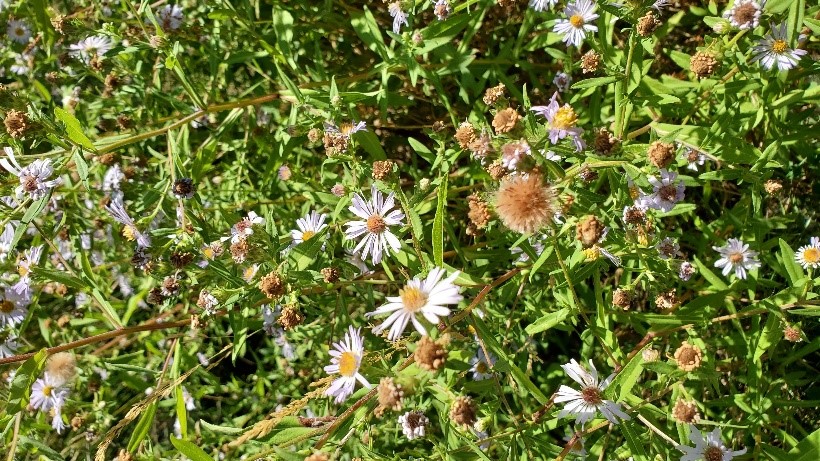 As you make plans for this year's planting window—November-March—here are a few documents to help guide your decisions:
Low water use native plant list.
https://www.marionswcd.net/wp-content/uploads/2019/10/low-water-use-plants_Page_1-791×1024-791×1024.jpg
Blooming time table of Native Plants in the Mid-Willamette Valley. Plan for beautiful, pollinator friendly blooms throughout most of the year with this handy chart!
https://www.marionswcd.net/wp-content/uploads/2020/07/SWCD-Bloom-Time-Table_Page_1-1-1024×698-1.jpg
Be sure to mark your calendars for Saturday, March 13. This is the date of our 2021 Native Plant Sale! We are busy working on selecting plant species for next year's sale!