Running through the center of Oregon's capital city, Mill Creek is a 26-mile stream that has played a rich part in local history. Learn a little about the role Mill Creek has played and is still playing in our landscape.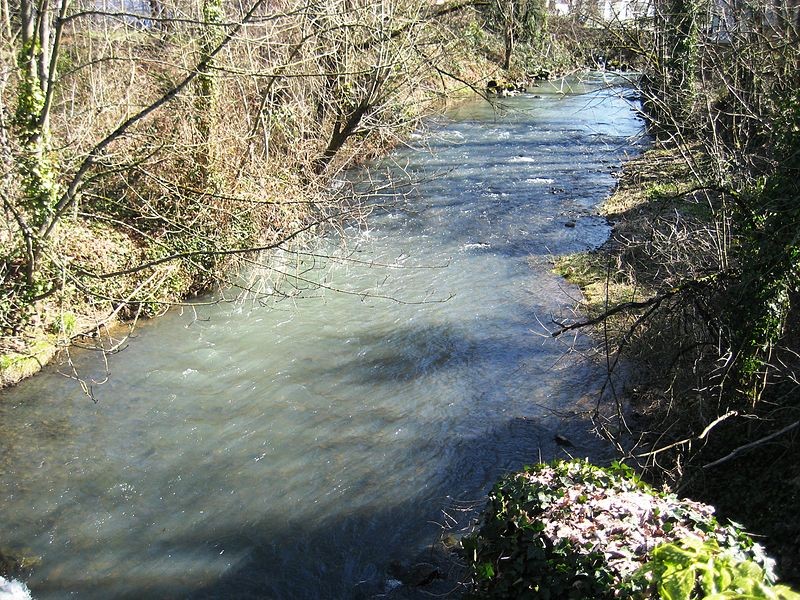 At the time of European settlement, a Kalapuya village called Tsimikiti (Chemeketa), which is said to mean 'meeting place or resting place', was located at the mouth of Mill Creek near what is now downtown Salem. The tribe was of the Santiam band of the Kalapuya, and the creek was then known as Chemeketa Creek. Settlers renamed the creek to Mill Creek after Salem's first gristmill and sawmill were built on it in 1840–41. You can learn more about the Kalapuyans here:
http://www.ctsi.nsn.us/chinook-indian-tribe-siletz-heritage/our-history/part-i
https://libraryguides.lanecc.edu/kalapuya
By the 1840s, the Chemeketa people were a small remnant of their former population due to an introduced disease. The disease, likely malaria, killed some 95% of the Kalapuya People. The last known person who identified as Chemeketa was Chief Quinaby who died in the December of 1883.
Water and power from Mill Creek have been harnessed for generations to feed local agriculture and industry. In 1857, a canal between Mill Creek and the North Santiam River was completed to increase water flow to the Thomas Kay Woolen Mill and other area mills. This canal is still functioning and is now called the Salem Ditch. Shelton Ditch was also built in the mid-1800s to carry water from Mill Creek through the southern edge of downtown Salem. It empties into Pringle Creek near Pringle Park. Waller Dam was installed around 1864. It split Mill Creek into a millrace and what is sometimes referred to as North Mill Creek. The millrace originally powered the Thomas Kay Woolen Mill and flows through the Willamette University campus. Learn more about the history of Mill Creek here:
http://pringlecreek.watershedcouncils.net/Chapter3.pdf
In the 1970s and 80s many folks might remember large numbers of fall Chinook running in Mill Creek. Not native to the system, fall Chinook were first introduced in Mill Creek in 1968 when 1.7 million were released from Cascades Gateway Pond where they had been artificially reared. By the early 80s, fall Chinook releases were shifted to larger tributaries of the Willamette River, and the Mill Creek run diminished steadily. Mill Creek has historically had minor runs of winter steelhead and some spring Chinook as well as suckers, shiners, dace, cottids (sculpin) cutthroat trout, and lamprey. Learn more about the fish of Mill Creek here:
http://pringlecreek.watershedcouncils.net/Chapter9.pdf
In 1957, 1996, and 2012, historic flooding along Mill Creek damaged houses, cars, and landscapes.
Mill Creek is still an important stream. Approximately 75% of the land in the Mill Creek watershed is agricultural, and it provides irrigation water, wildlife habitat, and flood control to the city and surrounding communities.
If you have property in the Mill Creek watershed, talk to Marion SWCD about conservation measures you can take to protect this historical waterway.