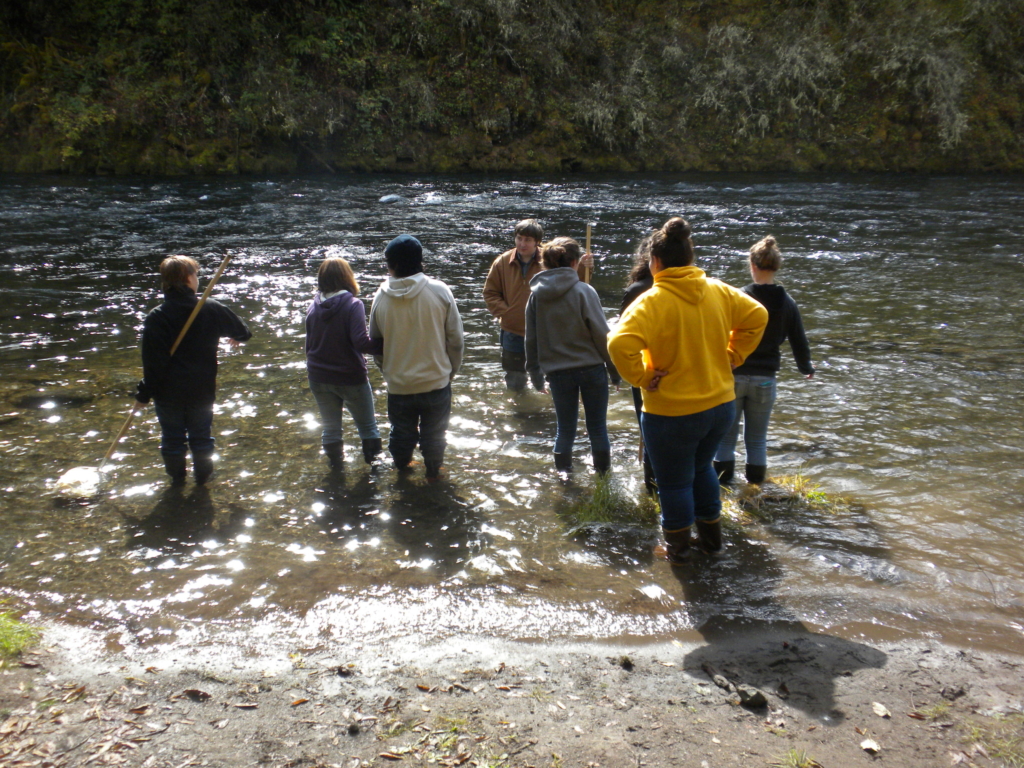 Salmon Watch is a hands-on, science-based streamside program for (mostly) middle and high school students to learn about salmon biology and watershed ecology.
---
Salmon Watch Curriculum
---
Salmon Watch Streaming
In collaboration with Salmon Watch programs throughout the state of Oregon, we've developed the Salmon Watch Streaming videos.

It's the Salmon Watch curriculum that educators know and love, now available as six short videos. As always, we highlight ecological values, stewardship, and science-based education with endangered salmon as the keystone.
We hope our new content will bring some of the crisp air, gurgling streams, and spongey forest floor of a Salmon Watch field trip to students at a distance.
---
Salmon Watch Field Trips
Marion SWCD coordinates Salmon Watch field trips for students in Marion County. We offer grants for substitutes and bus transportation, too. Please reach out if you are interested in participating in this memorable outdoor learning experience.