---
503.871.7311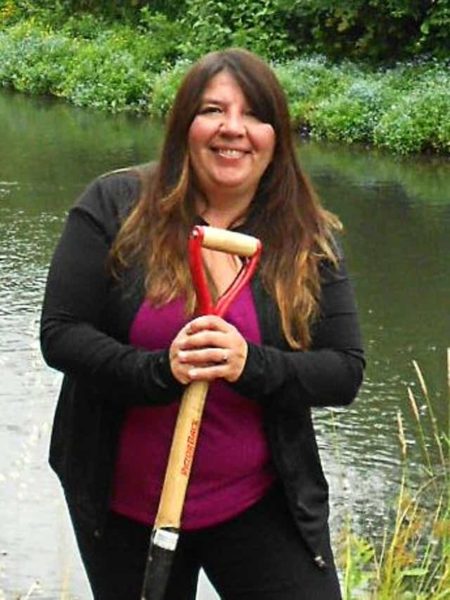 I believe that the wise and responsible use of our soil and water resources helps to ensure that future generations will have access to clean water and productive soils. Conservation protects water quality, conserves water, generates healthy soils, promotes resilient landscapes, and provides vital habitat for fish and wildlife. As well as all the other natural resource benefits that each of us enjoy or use on a daily basis. From a farm field with a cover crop in Brooks to manage soil erosion to a hedgerow planted for pollinators in Salem I can see plenty of conservation practices in action by the good people of my community. I can see daily that we care for our lands and our soil and water resources. This is why I love what I do.
---
Linda Lovett – Financial Administrator
503.949.9212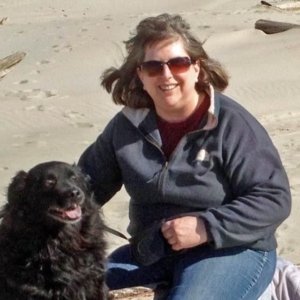 Childhood camping trips and participation as a Girl Scout in the first Earth Day in 1970 sparked my lifelong love for and drive to protect natural resources. I am a Seattle native but also lived in Louisiana, Illinois, and Virginia before moving to Oregon. I earned a B.A. in English from the University of Illinois and an M.S. in Library Science from Catholic University of America. In 2000 I moved to Corvallis to work for Hewlett-Packard, where participation in the HP Sustainability Network and research on corporate social responsibility topics inspired me to pursue another degree—a Master's in Sustainable Business from Presidio University. This launched my career as the City of Corvallis's first sustainability officer from 2006-2012. I later served as Operations Manager for Benton SWCD before joining Marion SWCD in August 2022. I am happy to support the work of the District as a steward of its financial resources.
---
971.600.6254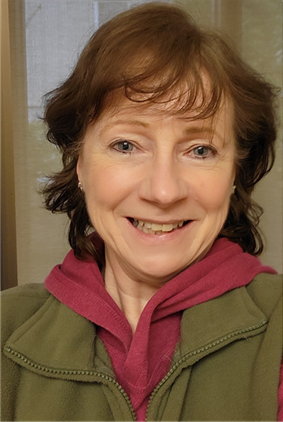 Janice is the front-line person for the office. When you call in, it will likely be her voice you first hear, and if you stop by the office, she will likely be the first person to greet you. Though her position title is Office Coordinator, she wears many hats: receptionist, keeper of the office and postal supplies, organizer of informational materials, support to staff and other administrative duties.
She began her career with the District back in 2006. Her duties and responsibilities have morphed and changed every few years, based on District needs. poster/mural contest coordinator, newsletter editor, forms creator, annual meeting coordinator and more.
---
503.871.4760
Susan is a native Oregonian, with a lifetime of agricultural experience. She holds a Bachelor of Science degree in Crop and Soil Science from Oregon State University, and has post-baccalaureate training in statistics, genetics, and plant pathology. Outside of her work for the district, she and her family operate a farm focused on seed production. Susan joined the staff of Marion SWCD in 2008; she currently serves as the district's Grants Coordinator. Susan manages the district's internal and external grants programs and processes, with an emphasis on assisting with the implementation of on-the ground conservation.
---
Sarah Hamilton – Native and Invasive Plant Specialist
503.949.6832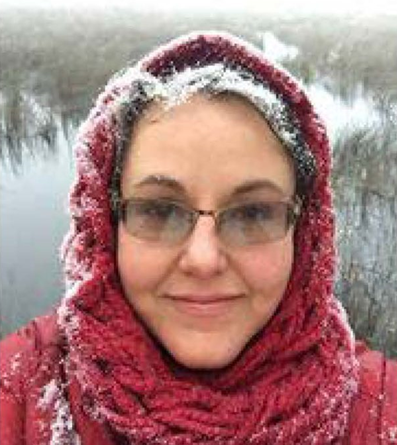 I work with landowners to develop conservation projects, improve or create wildlife and pollinator habitat, and answer questions about native and invasive plants.
A passion for nature has been a driving force throughout my life, thanks in part to a childhood of camping, hiking, and exploring the Pacific Northwest and beyond. I believe a healthy natural environment supports healthy individuals, families, and communities.
Prior to settling in Salem, I worked at two other SWCDs in the Portland area where I was employed first as an intern, then an invasive plants specialist. before that, I spent ten years working the field leading a restoration contractor crew, conducting forest health surveys, and collecting data on spotted owl populations.
At Oregon State University, I earned a BS in Environmental Sciences specializing in Forest Ecology. I also have an AA in Horticulture where I focused on native and invasive plants and how people interact with their environment.
---
Becky Pineda – Ag Conservation Planner
503.949.1518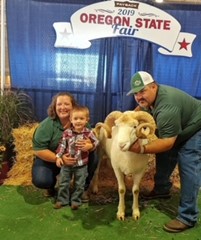 Having roots in Marion County agriculture, I am excited to join Marion Soil and Water Conservation District as the Ag Conservation Planner. I grew up on a hobby-farm that has been in my family for over a century where we raised sheep and rabbits, and baled hay for ourselves and others.
I attended Linn-Benton Community College and Oregon State University. I earned a Bachelor's degree in General Agriculture and a Master's of Science in Agricultural Education. While in college I was on the livestock judging team at LBCC and enjoyed taking courses in all aspects of agriculture, forestry, and natural resources. For the last 15 years I have been an agriculture teacher and FFA advisor in the county and I look forward to continuing to work with the great agriculturists who have made Marion County the top agriculture county in the state!
Outside of work, my husband, son and I are enjoying setting up our new small acreage. We have fun showing our Horned Dorset sheep and also plan to get back into showing rabbits in the near future. During the COVID shutdown we added another type of critter – dairy goats – to our small operation and have started to make soaps and lotions from their milk. I have also started a 4-H club in Linn County to stay involved in ag education.
I look forward to helping you with your projects to keep Marion County an agricultural powerhouse long into the future!
---
Heath Keirstead – Communications and Education Specialist
503.949.4709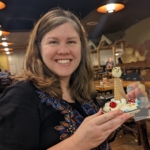 I'm a conservation district staffer to the core and couldn't be happier to be working at Marion SWCD with this collaborative team and community.
I have an undergraduate degree in Environmental Studies from the University of Vermont, and a masters in Soil Science from Oregon State University. I have lived in the Willamette Valley since 1997, except for about 6 months in 2006 when I did field research for the USGS in Moab, Utah studying biological soil crusts. I loved the field work, but sorely missed working with people, which is what brought me to the world of conservation districts later that same year.
I worked for Benton SWCD for 15 years, and over that time I filled a range of conservation roles. Youth and adult education have been central to my programs. I enjoy building relationships with volunteers, co-workers, community partners, customers, and other program participants. My goal is to support residents in their understanding, appreciation, and management of natural resources. I look forward to getting to know you and developing new ways to work together! Contact me to discuss youth or adult education programming, invite MSWCD to attend a community event, request website resources, develop education and outreach partnerships, and access CLEAR grants.
---
Tom Wilson – Administrative Assistant
971.600.6657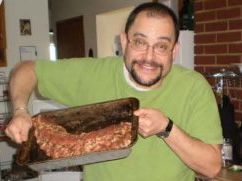 Tom grew up in Blodgett and was a Rotary International Exchange Student to the Republic of the Philippines.
After graduating from University of Oregon (he is a "platypus") he joined the Peace Corps as a Natural Resources Educator and served in current North Macedonia and Ecuador, where he met his wife, another volunteer.
They taught English in Thailand for three years and have lived in the Willamette Valley ever since, now residing in Independence. Tom enjoys cooking, archery, playing the drums and eats barbecue whenever he can.
---
Drew Donahue – Multi-County Riparian Technician
503.998.1738
Drew Donahue holds a bachelor of science degree in environmental studies from the University of Oregon. Previous to joining the District, she worked at the Confluence Environmental Center in Portland as an AmeriCorps member where she was a riparian specialist working in collaboration with Johnson Creek Watershed Council.
As a Multi-County Riparian Technician, Donahue will work with landowners in Marion, Clackamas, and Yamhill Counties to promote, enroll, establish, and monitor riparian buffers under the USDA Conservation Reserve Enhancement Program (CREP).
"I'm excited to be working with landowners," says Donahue. "I love to see spaces go from being un-managed and full of invasives to areas teeming with healthy native plants and wildlife." She is looking forward to lots of transformational experiences in Marion, Clackamas, and Yamhill counties over the next year. She looks forward to a long and productive career in natural resources, especially in developing and restoring riparian and oak habitat.
---
Jason Marshall – Conservation Planning Intern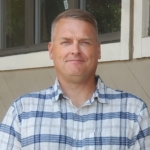 Hello, I joined MSWCD in August 2022 as a Conservation Planning Intern and will be here through January 2023. As a retiring Army soldier, I am participating in a Department of Defense program that allows me to gain experience in a career field of interest. After serving 25 years in the Oregon Army National Guard as a Field Artillery Officer, of which 20 years have been on active duty, I am ready to continue service to my community in a new way.
I graduated from Eastern Oregon University in 2001, with a double degree in Agriculture and Geography. Other than the military, I bring a diverse work history: I have worked on a corporate farm, as a ranch hand, as a river guide on the Snake, GIS tech for the Farm Service Agency, lime applicator for an agriculture input supplier and as a small farm holder. I value the ideals of a yeoman farmer, land stewardship and appreciation of place as described by Thomas Jefferson, Aldo Leopold and Wendell Berry. My roots were solidly planted in Marion County four generations ago and I currently live in Silverton with my family. I look forward to meeting you as I accompany the full-time staff here in the course of their work.
---
Contact us.