Native plants are great for stream-side planting, providing food and shelter for wildlife and pollinators, and they are usually easy to grow. Native plants are adapted to the local climate and soils, and can tolerate cool, wet winters and warm dry summers. They do not require added fertilizers, and once established after a year or two of summer watering, they rarely need supplemental water.
---
---
Identification Assistance
Staff from the Marion SWCD can help you identify native plants that may already exist in your landscape. You can start here by viewing some of the most common native plants in the Willamette Valley. If you have a question about a particular plant that is growing on your property, bring in a sample of the plant (with flowers if possible) to the District office or if you are curious about many plants, contact us to schedule a site visit to your property.
To assist district residents identify native on their property or make native selections at area nurseries Marion SWCD has complied a list that can be found in the Willamette Valley.
Native Trees: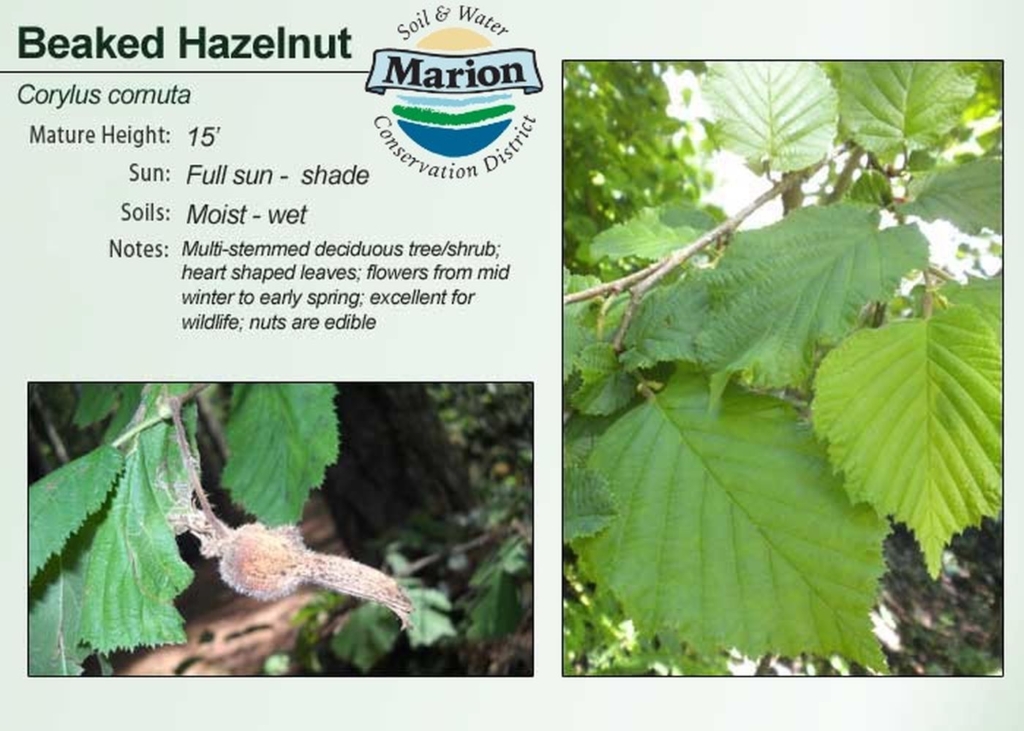 Native Shrubs: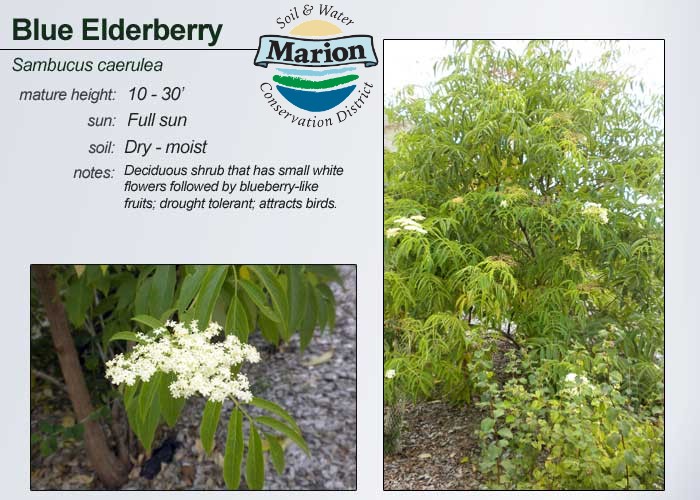 Native Flowers: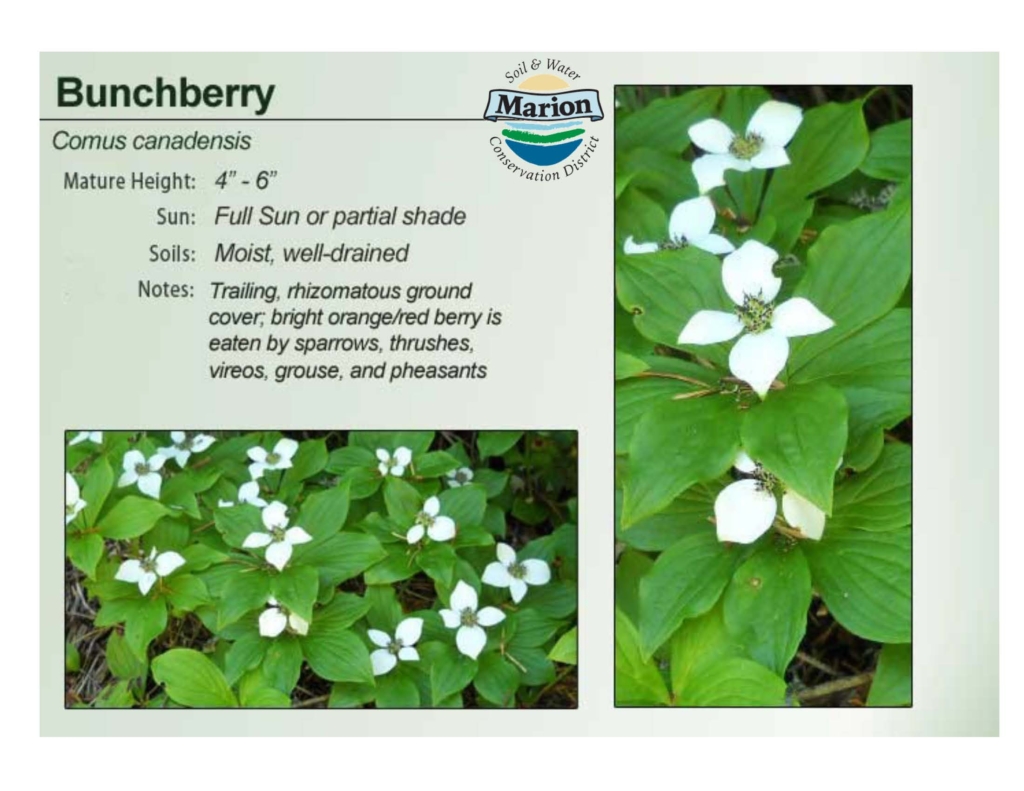 ---
Landscape Plant Recommendations
Are you interested in adding native plants to your landscape? Need help choosing native plants that would be right for your site conditions based on the amount of sunlight, moisture and soil type?
We can assist with choosing plants for your landscape including upland plants for wildlife, streamside plants for wildlife, plants for different conditions and tips on planting.
Every year during the second weekend in March the Marion SWCD holds a native plant sale. Over 90 different species are usually available at the plant sale. Proceeds from the sale go towards two scholarships for students from Marion County who are studying natural resources at an Oregon College or University.
Low Water Use Native Plants for the Willamette Valley
Blooming Timetable of Native Plants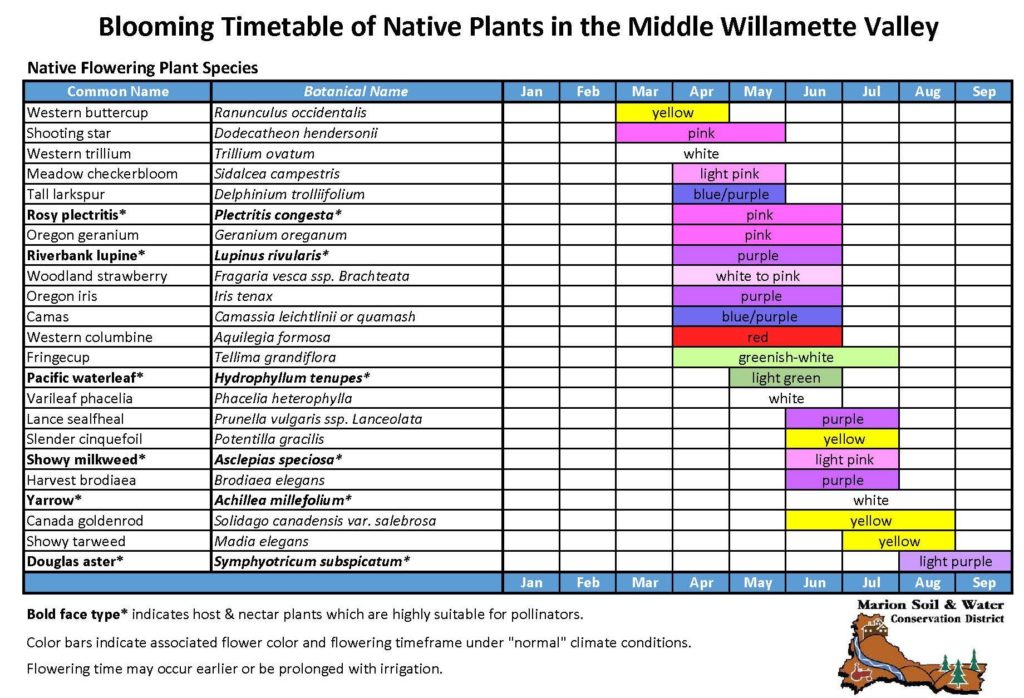 Blooming Timetable of Native Plants