Native plants are a great choice for hedgerows, gardens, streamside plantings, meadows, woodlands, and more because they provide food and shelter for wildlife and pollinators, and they are well-adapted to local moisture regimes and soil types. Willamette Valley native plants can tolerate cool, wet winters and warm dry summers. They do not require added fertilizers, and rarely need supplemental water after a year or two of summer watering to help them get established. We promote the use of native plants with our native plant sale and other handy resources.
---
Native Plant Identification
Browse this selection of native plants found in the Willamette Valley, categorized by growth habit (Trees, Shrubs, Flowers).
Trees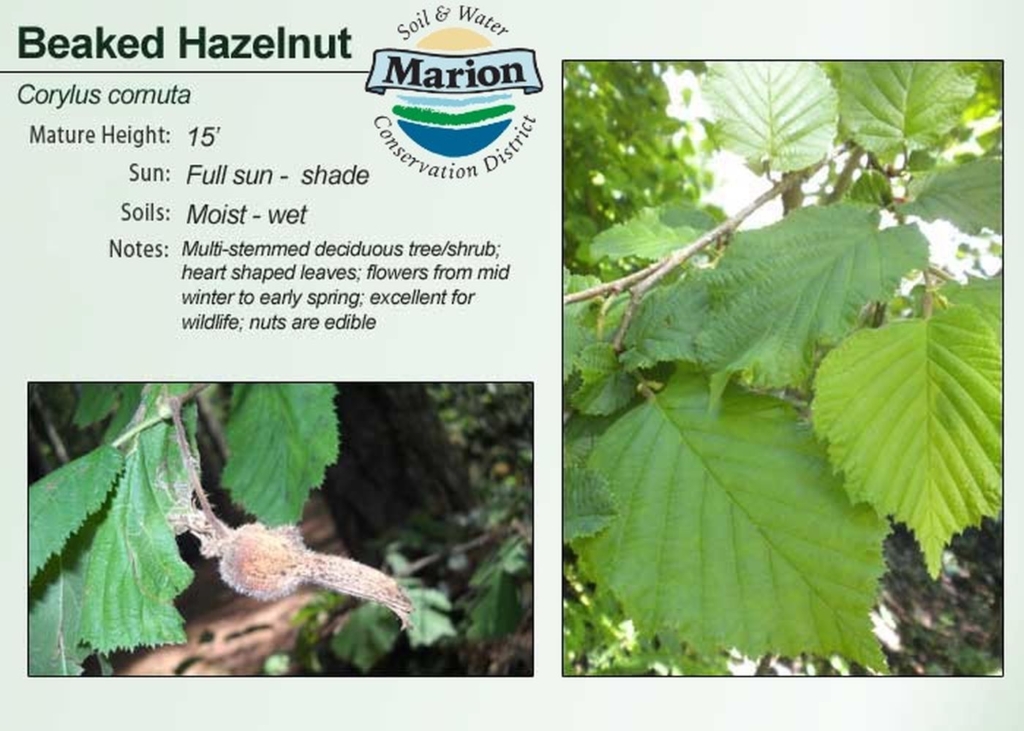 ---
Shrubs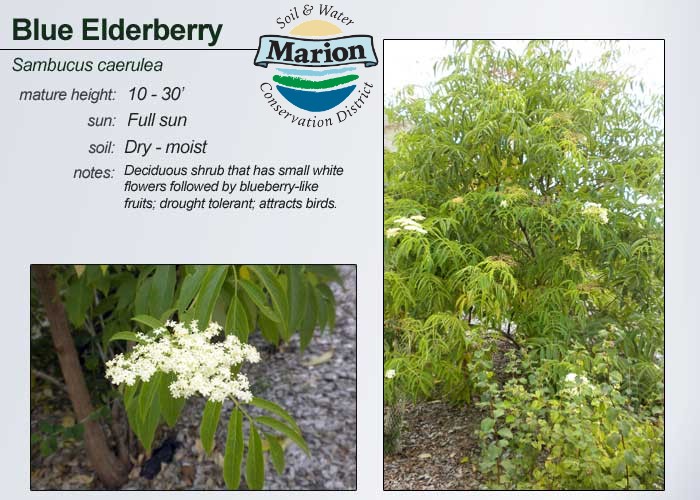 ---
Flowers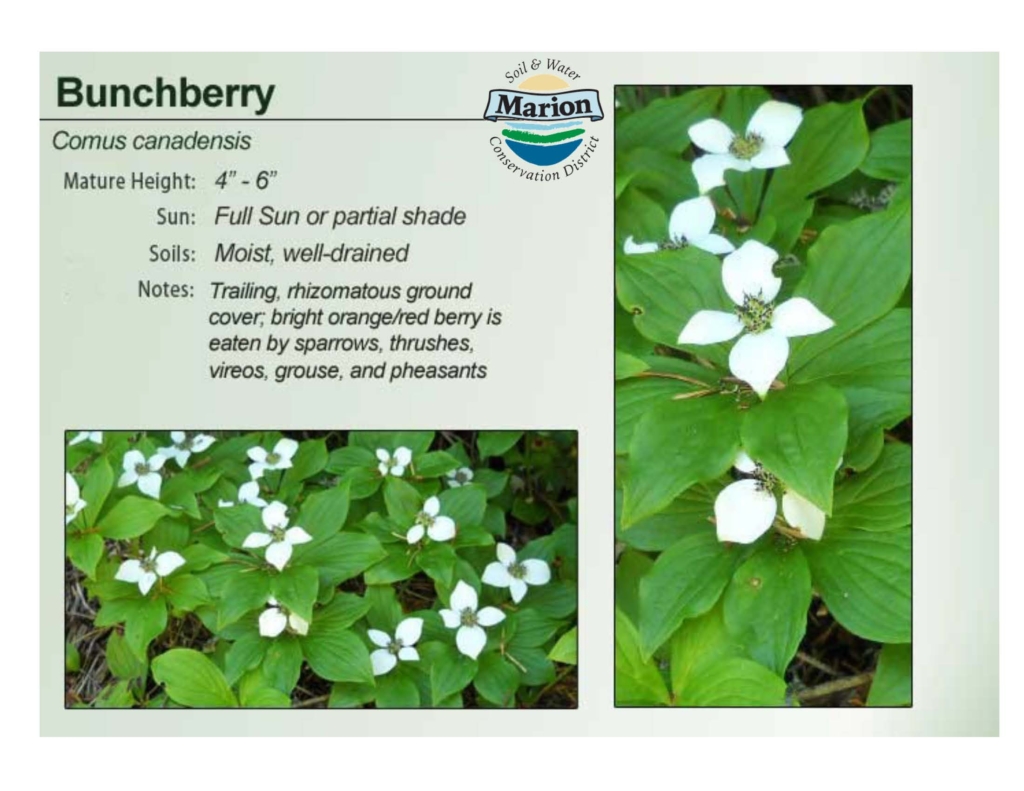 ---
Every year during the second weekend in March the Marion SWCD holds a native plant sale. Over 90 different species are usually available at the plant sale. Proceeds from the sale go towards two scholarships for students from Marion County studying natural resources at an Oregon college or university.
---
Low Water Use Native Plants for the Willamette Valley
This 2-sided handout lists trees, shrubs and flowering native plants, their light needs, soil moisture preferences, special uses, mature heights and descriptions.
---
Blooming Timetable of Native Plants
This 2-sided handout lists the boom time range and colors for a selection of Willamette Valley native plants.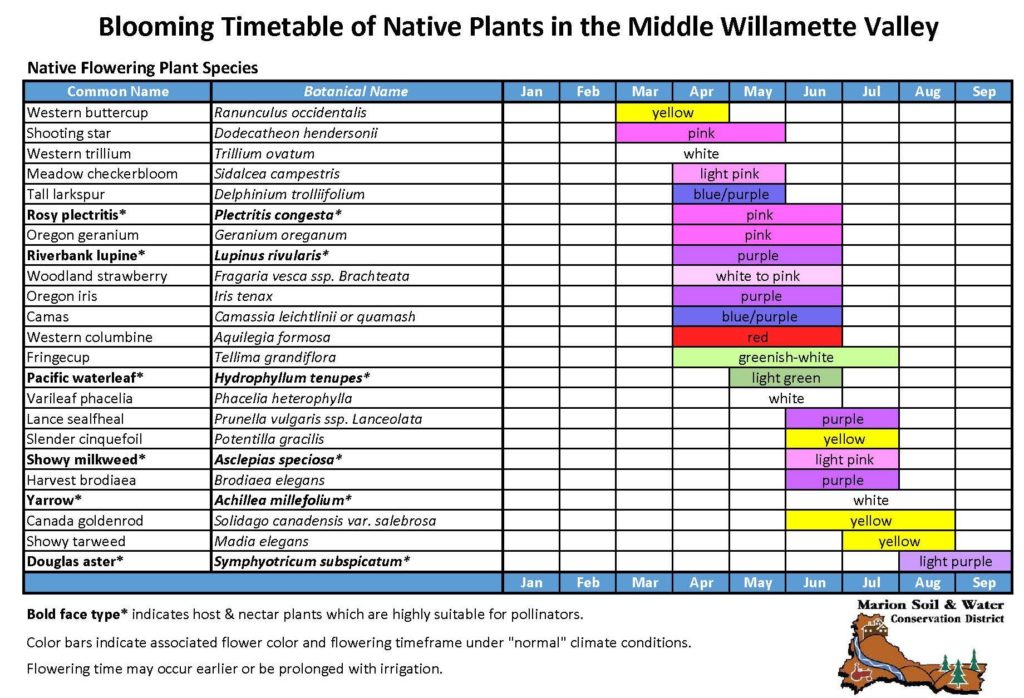 ---
Video: Planning and Planting your Native Garden
---
Landscape Plant Recommendations
Are you interested in adding native plants to your landscape? Need help choosing native plants that would be right for your site conditions based on the amount of sunlight, moisture and soil type?
We can assist with choosing plants for your landscape including upland plants for wildlife, streamside plants for wildlife, plants for different conditions and tips on planting. If you have questions about a particular plant or plants growing on your property, email our Native Plant Specialist.