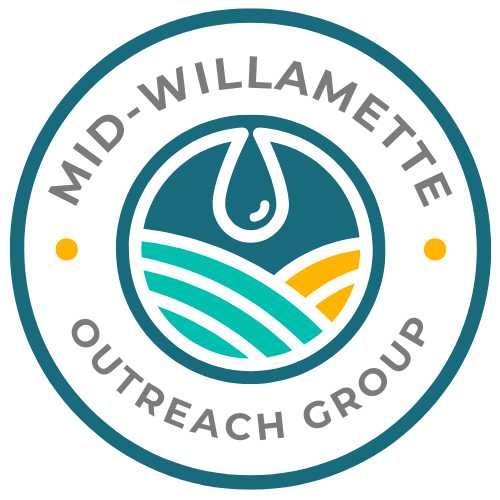 MWOG partners (City of Keizer, City of Salem, Marion County, and Marion Soil & Water Conservation District) collaborate to provide water quality outreach and inspire behaviors that result in healthy
streams and communities.
We coordinate virtual and in-person learning opportunities to help everyone connect with the precious waters of the Willamette Valley.
---
On this page…
---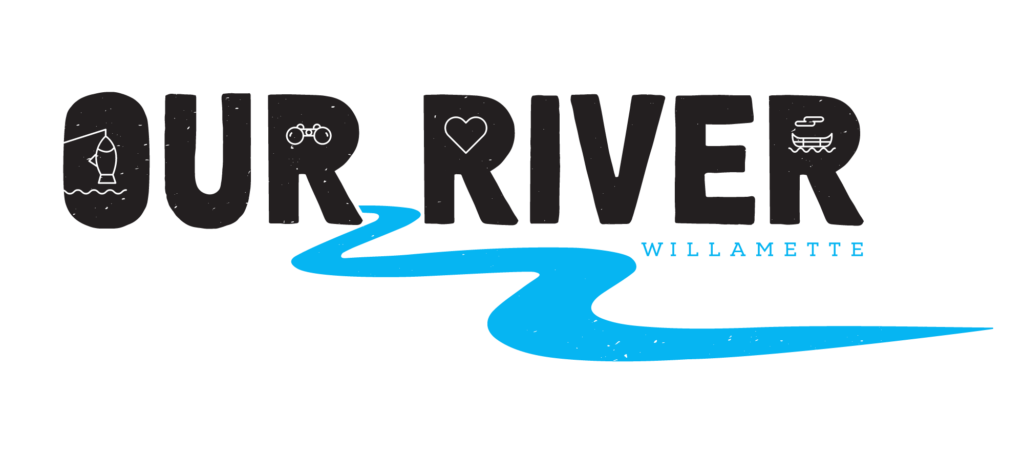 Our River Goals
Actively connect residents to the Willamette River through ongoing adventures and opportunities that put people in, on or near the water,
Reduce the barriers of participation by providing activities at low or no cost, and providing needed supplies.
Provide participants with the opportunity to build pride in our Willamette River and our community.
Provide opportunities to serve and steward the Willamette River.
Our 2023 River Activities
Click here for printable half-page Our River events flyer.
May 20: Learn to Fish at Keizer Rapids Park, Keizer
June 3 & 4: Free Fishing Weekend Statewide. (Main partner: Oregon Department of Fish and Wildlife)
August TBD: Willamette Riverkeeper Cleanups
July 19: Willamette Adventure Day: learn how to safely kayak/canoe. (Main partners: Oregon State Parks and Salem Kayak Rentals)
September 9: Community Salmon Festival. (Main partners: City of Keizer, City of Salem, Marion SWCD)
October: Great Willamette Cleanup (Main partner: Willamette Riverkeeper)
Our 2023 River Contact
Looking for more information on how to participate in Our River events?
Contact Jenny Ammon, City of Keizer Environmental Education Coordinator
Call: 503.856.3447 | Email:

[email protected]
---
Erosion Control Summit
Early bird registration is now open for the virtual 2023 Erosion Control & Stormwater Management Summit. Early bird registration is $20 now through December 11, 2022. Regular registration will begin December 12, 2022 and be open through January 17, 2023 at $25 per person. Click here to register.
The Erosion Control and Stormwater Management Summit is for builders, developers, planners, architects, contractors, engineers, landscapers, and municipal staff and crews. This one-day summit is held in late January. Participants learn techniques in construction erosion prevention, green stormwater infrastructure maintenance, permit updates, impacts of pollution from stormwater runoff, and more. Registration link will be posted here when available.
Click here to sign up to receive email updates and notifications about registration dates, pricing, speakers, presentations, and more for the annual Erosion Control & Stormwater Management Summit.
---
Water Festival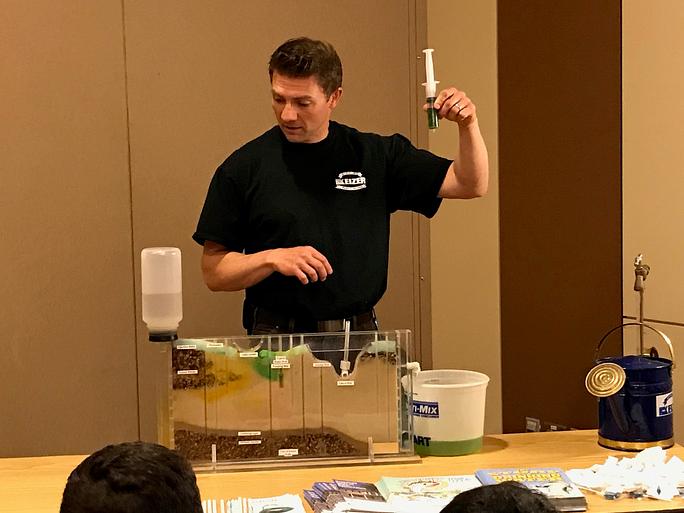 This one-day festival usually takes place in May and provides an educational opportunity to students from a different participating school each year. Activities center around watershed health and water quality.
---
Community Salmon Day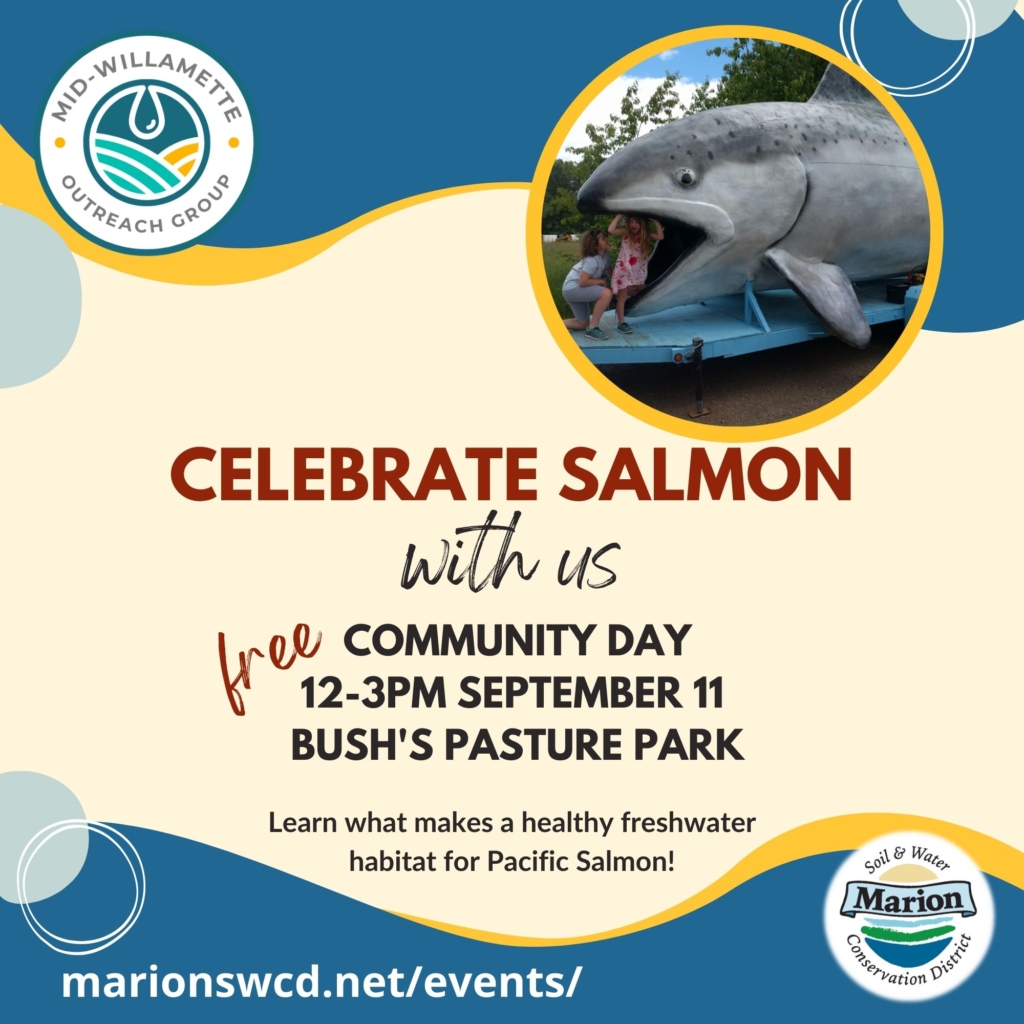 If you are curious about Pacific Salmon and their freshwater habitats, come walk the path at Bush's Pasture Park on Community Salmon Watch Day. Learn about these awe-inspiring fish and what makes them special, explore the key characteristics used to determine stream health, and visit with Claudia Chinook – the largest salmon around! Here is the Community Salmon Watch Day brochure. Visit with the various experts at your own pace and for as long or short as you like. Everyone is sure to learn something new! This free community event is held in the fall.
---
Social Media Campaigns
A social media campaign to share tips for safe and healthy lawn from lawn experts.
In March of 2023, we'll run a social media campaign to promote water conservation in the landscape!
---
MWOG Partners
Click on a partner's button to visit their website.
---