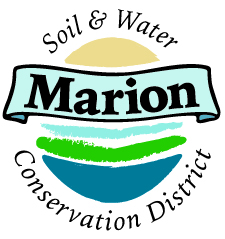 338 Hawthorne Ave NE, Salem OR
(503) 391-9927
---
Now Hiring: Click Here for Employment Information
District Manager
---
The office still remains closed to the public due to COVID-19 restrictions. If you need to contact someone at the District dial 503-391-9927 (ext. 301) and leave a message if no one answers. Someone will return your phone call.
---
All the Marion SWCD Budget, Board, Committee Meetings and Work Sessions are still open to the public regardless of the way the meetings are held or located.
If anyone needs special accommodations in order to participate in our meetings, please call the District Manager at least 48 hrs. before the meeting at 503-391-9927 or email [email protected].
---
The vision of the Marion SWCD is to:
be viewed as a leader in soil and water conservation efforts
be a prominent resource in urban and rural areas
be a resource of conservation related information
have a record of measurable and demonstrated results
Stay up to date on local conservation news. Subscribe to our newsletter today!
---
The Marion SWCD is an equal opportunity employer, providing services to the public without regard to race, religion, color, sexual orientation, gender identity, national origin, mental or physical disability, marital status, age or other protected status or activity in accordance with applicable law. Call 48 hours in advance to request assistance.