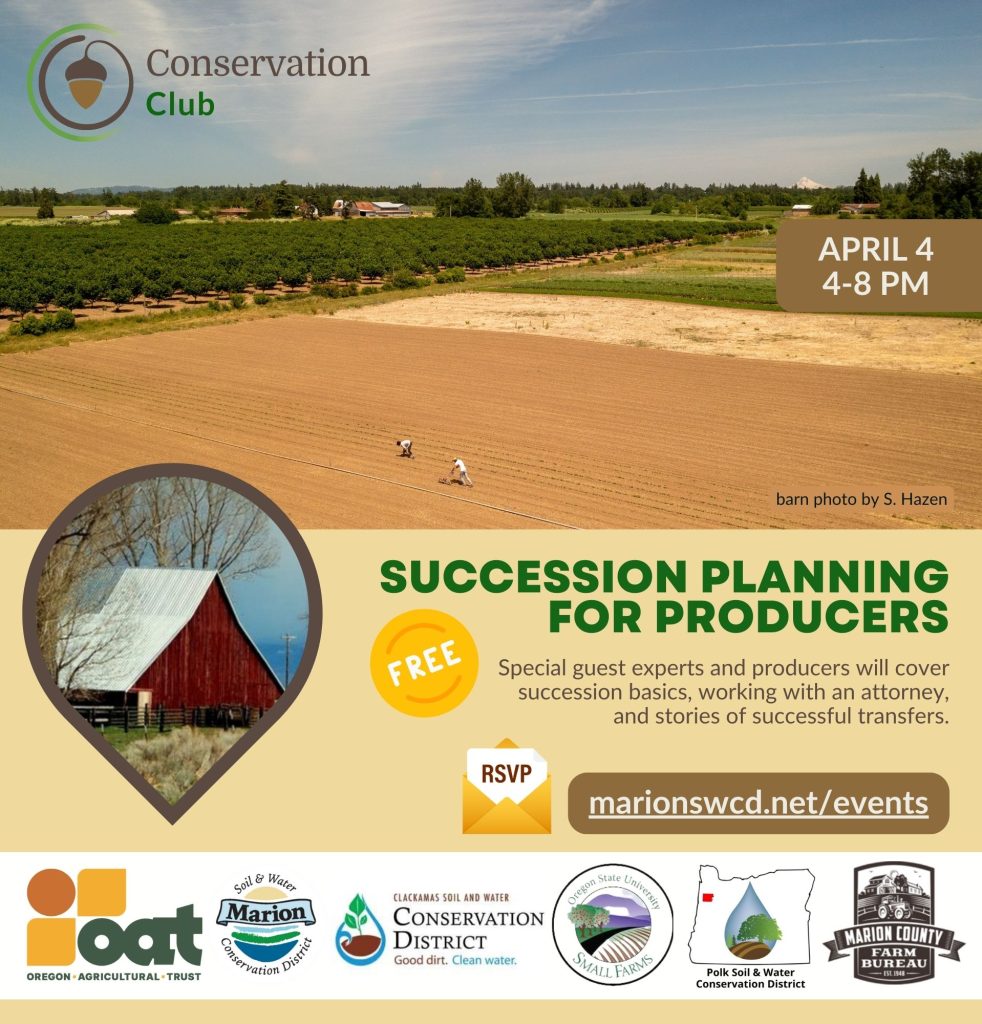 Succession planning can be complicated for agricultural families. Every family farm and agricultural business should have a business succession and estate plan in place to ensure operations continue smoothly into the future.
Join Diana Tourney as she discusses starting the conversation, the process of succession planning, and making sure the right people are at the table to work through obstacles. Then Maria Schmidlkofer will discusses engaging in estate planning early, elements of a successful succession plan and general timeline for implementation. She'll talk through important information that you need to know about your operation to make the process run smoothly. Oregon Agricultural Trust will share about Working Land Easements. Hear from a panel of local producers that have been through the process and what made their transfers successful.
This workshop is brought to you by Marion SWCD, Oregon Agricultural Trust, Marion County Farm Bureau, OSU Extension Small Farms Program, Clackamas SWCD, and Polk SWCD.
Don't miss this important learning session – RSVP today to reserve your seat.