Salmon Watch Volunteer Training
August 25
@
9:00 am
–
1:00 pm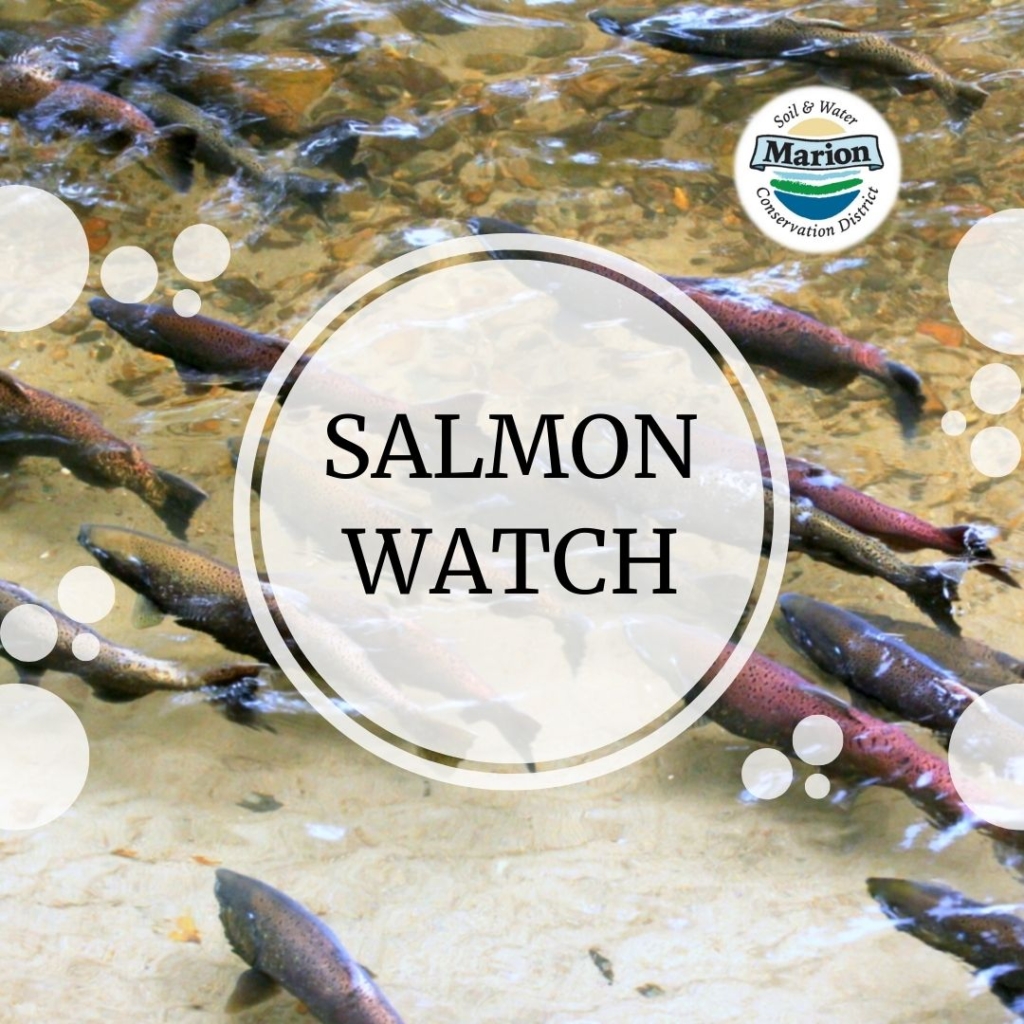 Salmon Watch is a place-based, experiential field trip that introduces students to local watersheds and the salmon that inhabit them. The field trip are about 4 hours long and are scheduled for mid-September to mid-October.
Volunteers are essential to Salmon Watch! Each volunteer leads one of these field stations:
Salmon Biology: Help students understand what they are seeing as the salmon build redds and fight for position, discuss the salmon life cycle, perform a fish dissection, and help students understand salmon's cultural importance.
Macroinvertebrates: Students wade into the river to explore and collect these marvelous indicators of water quality.
Water Quality: Share the wonder of science with these tests – use tools and chemistry to test dissolved oxygen, pH, temperature, and turbidity.
Riparian ecology: This station has a lot of room for you to make it your own as you introduce students to the connections between healthy riparian areas and healthy in-stream habitats.
Attend this half-day training to help you prepare for your Salmon Watch shifts. Whether you are a brand-new or returning Salmon Watch volunteer, this training will have something new for you! RSVP to sign up!
If you have any questions, please contact Heath Keirstead at [email protected] 
Can't attend on 8/25 but still interested? Our friends at Linn Benton Salmon Watch have volunteer trainings scheduled for 8/18 and 8/20. View details and sign up here.
503-949-4709
heath.keirstead@marionswcd.net
Related Events