NEW! PODCAST: Conservation Spotlight Podcast: Shinning light on partnerships and programs for natural resources in Marion County. Hosted by KMUZ 100.7 and 88.5 FM Willamette Wake Up
When can you listen: the 3rd Wednesday of every month on KMUZ's (100.7 or 88.5 FM) Willamette Wake Up at 8am and 6pm.
NEW: 03/17/2021 : Conservation Spotlight on Tree & Debris Removal after Ice Storm
02/17/2021 — Conservation Spotlight: A look at the Marion Soil & Water Conservation District
---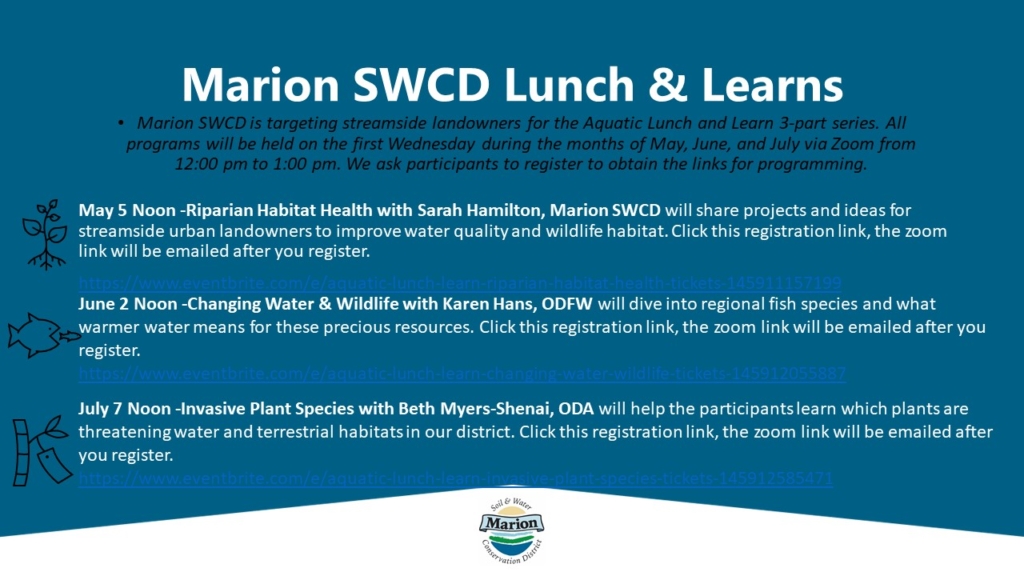 ---
The Marion SWCD is an equal opportunity employer, providing services to the public without regard to race, religion, color, sexual orientation, gender identity, national origin, mental or physical disability, marital status, age or other protected status or activity in accordance with applicable law. Call 48 hours in advance to request assistance.