On this page you will find invasive plant fact sheets, a bramble identification guide, and information about the kinds of invasive plant education and outreach opportunities we offer.
Invasive Plant Fact Sheets
Have a plant that's bugging you? Bring a sample (with flowers if possible) into the Marion SWCD office and have staff help you identify it and provide you with information on control techniques if necessary. In addition, the District has herbarium specimens to aid in identifying plants. If you are curious about any plant, contact us to schedule a site visit to your property.
Invasive Shrubs and Trees: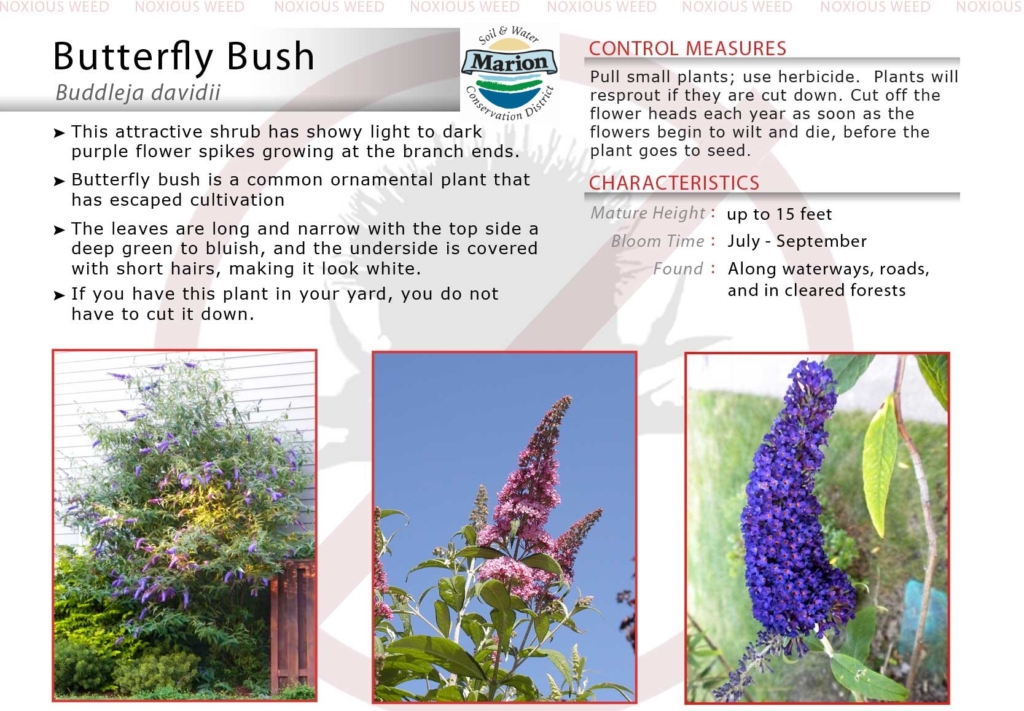 Invasive Vines: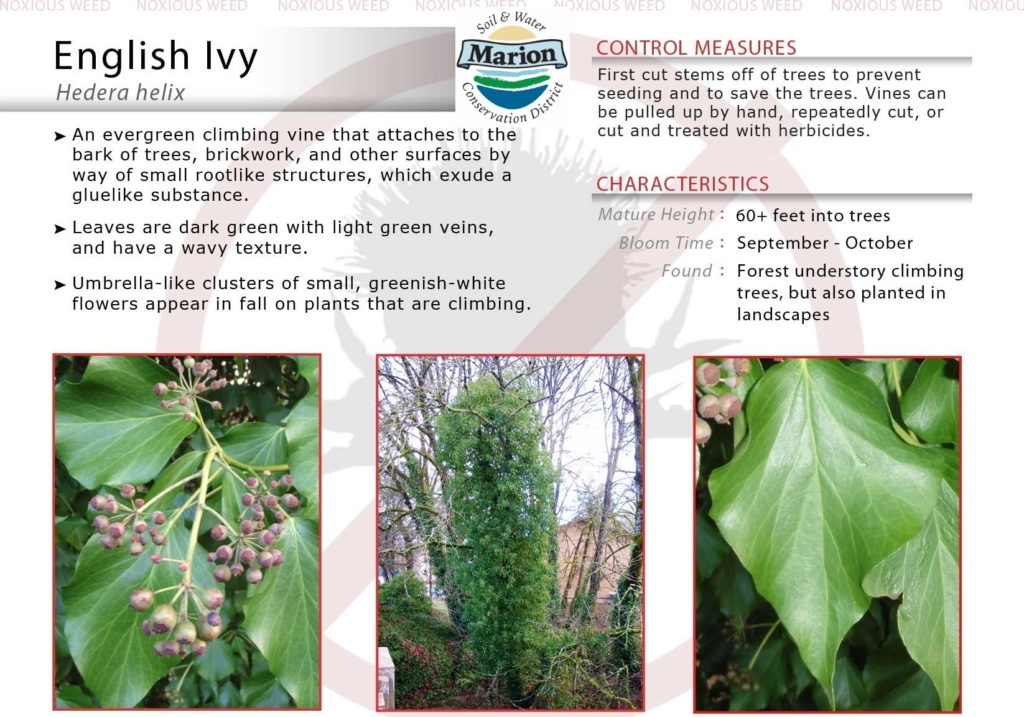 Invasive Flowers: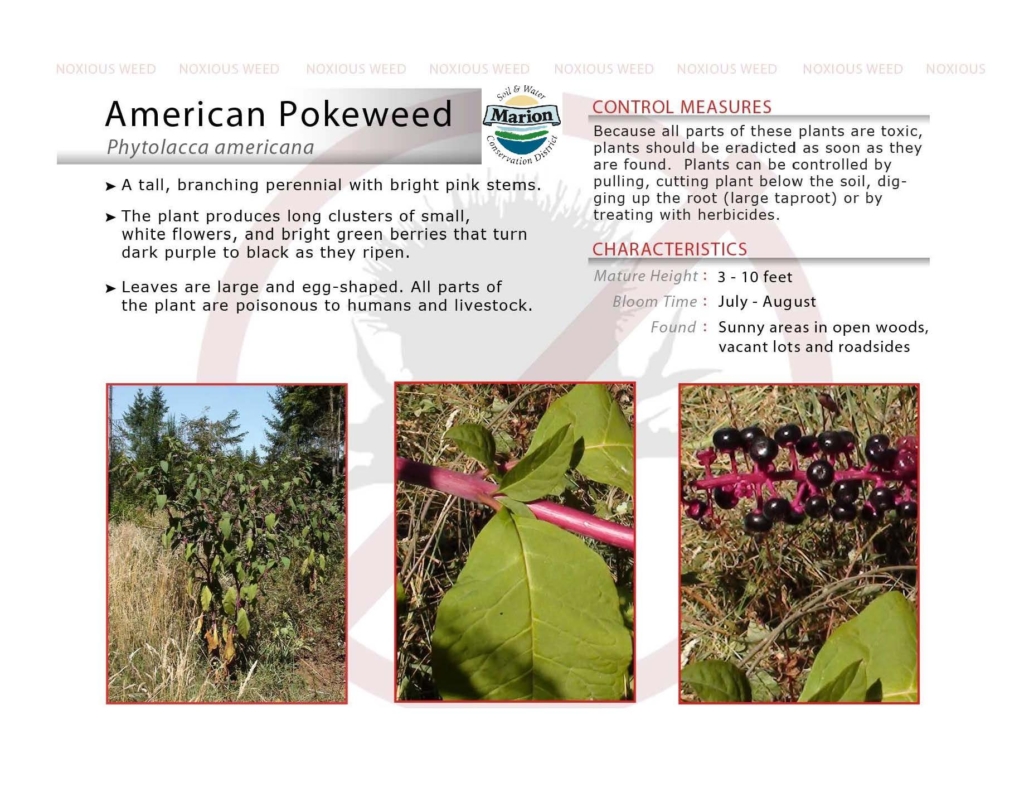 ---
Bramble Identification Guide
Learn to differentiate 6 species of brambles.
---
Education and Outreach
The staff at the Marion SWCD can provide technical assistance regarding manual, chemical, biological or mechanical control of invasive plants. You can also view general control guidelines for plants that are on the Marion County Weed List.
Weed Pulls
Occasionally the District partners with local agencies to host weed pull events around the county. Please check the events calendar to see if any are scheduled in your area. The Glenn-Gibson Watershed Council in Salem has recently formed a local "No Ivy League" to combat ivy. Take a look at their website to see if there are any ivy pull events happening around Salem.
Invasive Plant Surveys
Marion SWCD addresses invasive plant issues throughout Marion County by surveying and mapping problem areas along the County's waterways. In the past, surveys have been conducted along the Little North Fork of the Santiam River, the entire North Santiam River from Idanha to its confluence with the South Santiam River, the Santiam River from Jefferson to the Willamette River, Zollner Creek, and Bochsler Creek. Reports, results, maps and more information are available upon request.