Who are District Directors?
The title District Director is given to anyone who has been elected or appointed to serve on a conservation district board. To ensure that there is proper representation each district is divided into legally-defined zones. Directors are then elected or appointed from those zones. By statute, ORS 568.560, a seven-member board must have five zone director positions and two at-large positions. Each Director is elected by the registered voters of the district to serve a four-year term.
---
2022 Director Elections
The Marion SWCD has six Director positions up for election in 2022: four Zone Directors and two At-Large. All positions except Zone 4 will be on the ballot in 2022. Please view the Election Packet if you think you might be interested in candidacy. To receive a printed copy of the Election Packet contact District Manager Brenda Sanchez (503-871-7311 or [email protected]).
---
---
---
Current Directors
Chair: Darin Olson: Olson Farms – Zone 3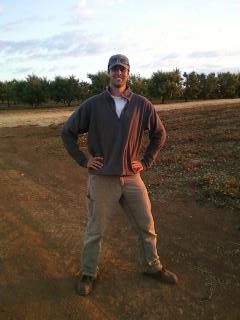 My family and I own a 200 acre farm just south of Salem. I have been working with Marion Soil and Water Conservation District programs for many years. I have had the opportunity to do projects that I may not have been able to do without the help of SWCD programs. The program has helped my farm save thousands of gallons of water each year. In an area that is seeing a large amount of residential growth, water savings in an important issue that needs to be addressed by farmers and small land owners alike. Working on a large farm in Australia, I had the opportunity to see first hand what happens when there is a water shortage and worked hard to conserve water through different irrigation techniques. I would like to continue working to conserve water in this area to keep water our precious resource available for everyone. By working with residents, public and private agencies and local governments I believe we can save water while still meeting the needs of everyone in the area.
---
Vice-Chair – Rochelle Koch: Whole Circle Farms – Zone 5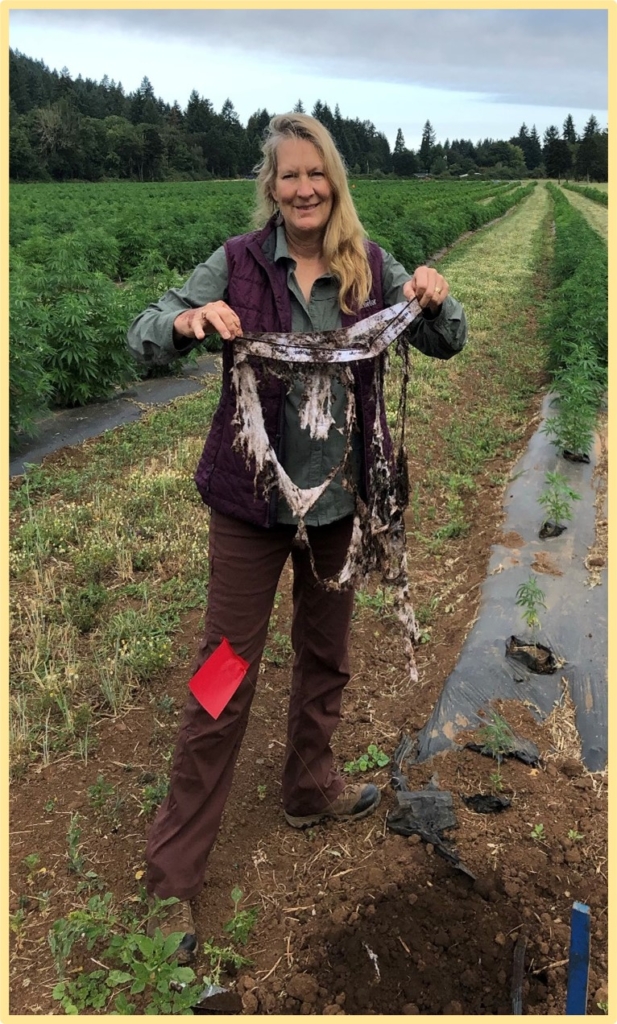 Our family returned to Oregon after more than twenty years of organic farming in California. We chose the name Whole Circle Farms because we believe that everything is connected: from the microbes in the soil to the purity of the water, the clean air, and the feeding patterns of the insects. We tend to each part of that circle to create something even more extraordinary than the sum of its parts. Our high standard of farming has allowed us to become one of a handful of hemp farms with organic certifications through Certified Kind, USDA, and Oregon Tilth.
---
Secretary/Treasurer – Dave Budeau – Zone 4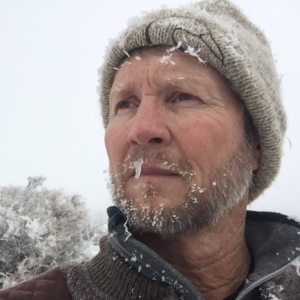 A retired wildlife biologist, Dave and his wife Anita, have resided near Turner since 2003. Dave first became aware of the value and services provided by the Marion SWCD about 15 years ago while implementing a NRCS conservation easement on their property. As way to give back, Dave volunteered to serve as a technical reviewer for MSWCD's Landowner Assistance Program, which allowed him to learn even more about the many services and activities offered by the District. Dave served as an associate director on the MSWCD Board for the previous two years before being elected as Director of Zone 4 in fall of 2020. Dave is a native Oregonian and unquestionable fan of Oregon State University.
Dave spoke with Aileen Kaye of KMUZ's Willamette Wake Up about Marion Soil and Water Conservation District's programs and services. Listen to his first interview here and his second interview here.
---
Kyle Ross: Local Producer – Zone 2
---
Scott Walker – At Large 1
I am grateful to live in a place that has been so blessed by nature. It is our obligation to future generations to preserve, protect, and improve that which has been given to us. Because my neighborhood has had many failing wells, water is a major concern for me. I have worked with my city, community organizations, my local watershed council, and the University of Oregon to improve water quality and availability.
---
Terry Hsu: Soggy Bottom Farm / Terry Hsu, LLC Professional Engineer – At Large 2
I believe it is a GREAT RESPONSIBILITY TO BE A GOOD STEWARD to our soil and water within the Marion SWCD. My experience as both a farmer and water resources engineer, combined with my prior experience at Marion SWCD, uniquely prepare me to address the soil and water conservation issues that are of concern in our region. AS A FARMER, I see how practical day to day issues relate to soil and water quality, and how they directly affect my farm. This might include erosion due to rainwater coming off my barn roofs, drainage channels that need stabilizing to maintain water quality when cattle tromp through, or the need to manage well water and maintain irrigation lines appropriately during the dry season. AS A WATER RESOURCES ENGINEER, I understand the design standards and requirements that municipalities use to permit projects and the context of soil and water conservation within City, County, State and Federal municipalities. I have 30+ years experience working on numerous urban civil engineering projects along the West Coast and in the Midwest. I have also worked on rural projects such as farms that require drainage, soil
stabilization, and irrigation.
---
Zone 1: VACANT – View Eligibility. Access Application.
---
Associate Directors
Associate Directors do not vote on board decisions. However, they can augment the board's knowledge and experience level as well as assist with programs and activities. Anyone can apply to serve as an associate director at any time.
---
Why Serve?
Benefits to You
Reap the rewards of being part of a diverse and collaborative team, where Board and staff value the MSWCD roles, perspectives, and skill sets each member brings to the table.
Gain experience in government and leadership that can translate into other potential career or political opportunities.
Stay informed on current conservation concerns and ecological science.
Receive the personal satisfaction of community service: The MSWCD's purpose is to help community members access the tools and information they need to conserve natural resources.
Help the MSWCD extend its reach – the diverse perspectives of new board members help MSWCD more directly address the needs and interests of those we serve.
We can't operate without elected Board members who are willing to volunteer their time and talents.
Get to know us better. Board members become familiar with MSWCD programs and initiatives and feel competent to speak about MSWCD programs with their constituents.
Benefits to MSWCD
You don't need to be a farmer or natural resources professional to be an asset to MSWCD.
Your service helps ensure MSWCD programs and services are informed by diverse voices and accessible to a wide range of community members. This includes the conventional measures of diversity and the value of having a variety of perspectives and experiences on farming practices and ecological science.
While we provide the community with conservation services, our organization is strengthened by having Directors with skill sets in financial and business management, human resources, public service, education, community organizing, diversity, equity, and inclusion and other knowledge and skills sets.
Election Process
Board members can either be elected or appointed. Unfilled, open positions may be filled by appointment; all other Zone and At Large director positions are filled by election.
Election
All director positions except Zone 4 will be on the November 2022 ballot. If you are interested in running for election you need to:
Step 1: Determine Eligibility Requirements for Position
There are two types of director positions available on local SWCD boards: zone and at-large positions. Check with the local SWCD office to determine if you are eligible for an at-large position or a zone position. Access the 2022 Candidate Packet for SWCD Director Elections here. ODA will review the information provided on the Declaration of Candidacy form to ensure the candidate qualifies for the position.
Step 2: Declaration of Candidacy
Candidates must complete all fields and sign the Declaration of Candidacy for Director form to certify the candidate meets the eligibility requirements for the position. If you are running for a position, you must list the position number (e.g., Zone 1, Zone 2, Zone 3, Zone 4, Zone 5, At-Large 1, or At-Large 2) on the form to be a candidate. File the Declaration of Candidacy for Director form and the certified Petition for Nomination Signature Sheet with the ODA Grants Administrative Officer no later than 5:00 p.m. on August 30, 2022. Signature Sheet and Declaration of Candidacy forms can be found here.
Step 3: Petition for Nomination Signature Sheet
Circulate the petition for 10 or more signatures among registered voters who reside in the district. Candidates are advised to obtain more than the required number of signatures to ensure the petition contains the required 10 valid signatures. This is to help ensure there are adequate signatures in the case some signers are not registered voters or do not reside within the district.
Candidate submits the Petition for Nomination Signature Sheet to the local county elections official for signature verification. The county elections official will review the forms for circulator certification (if needed) and verify the original signatures. Time should be allotted for the county elections office verification process before the filing deadline of 5:00 p.m. on August 30, 2022, with ODA.
Step 4: File Completed Forms with ODA
Candidate files the certified Petition for Nomination Signature Sheet and Declaration of Candidacy form with the ODA Grants Administrative Officer between 8:00 a.m. on July 21, 2022, and 5:00 p.m. on August 30, 2022, by email at [email protected] or mail to: Oregon Department of Agriculture Attn: Grants Administrative Officer 635 Capitol St. NE, Suite 100 Salem, OR 97301-2532. Documents received before July 21, 2022, will be returned to the candidate.
For all of the details on district elections download a copy of the Elections Manual. Pages 23 and 24 are the most relevant. Another important resource is the 2022 SWCD Director Elections Instructions and Information handout and the 2022 Candidate Packet for SWCD Director Elections from Oregon Department of Agriculture.
Appointment
Vacant Zone and At large Positions
When an applicant wishes to fill a vacant position, they must submit an Application for Appointment. The board will review the application(s), and if necessary, conduct interviews. A decision will be made at a board meeting. If you are selected, you will be sworn in at your first meeting.
Associate Director Positions
Associate Directors are appointed by the board. Associate Directors do not vote on board decisions. However, they can augment the board's knowledge and experience level as well as assist with programs and activities. An Associate Director serves until January 1 in odd numbered years. Every two years, the District Board of Directors re-appoints those directors who are interested in continuing and who have contributed sufficiently to the district's conservation efforts. Learn more about Marion SWCD's Associate Directors and access the application.