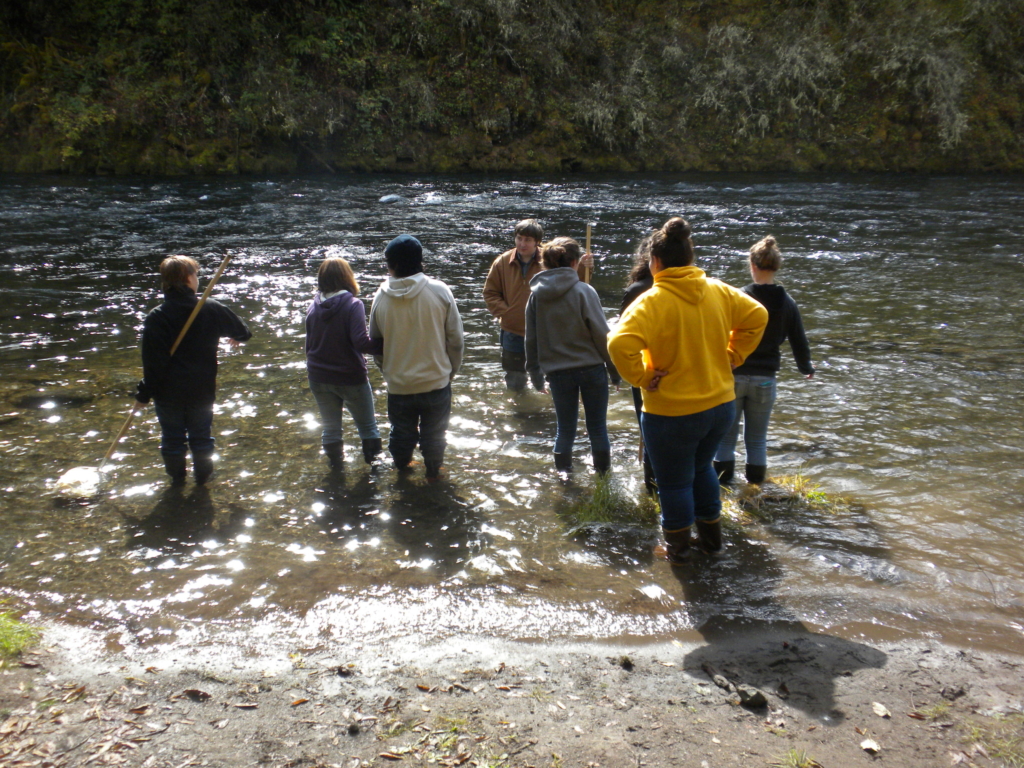 Salmon Watch is a hands-on, science-based streamside program for (mostly) middle and high school students to learn about salmon biology and watershed ecology.
---
Salmon Watch Field Trips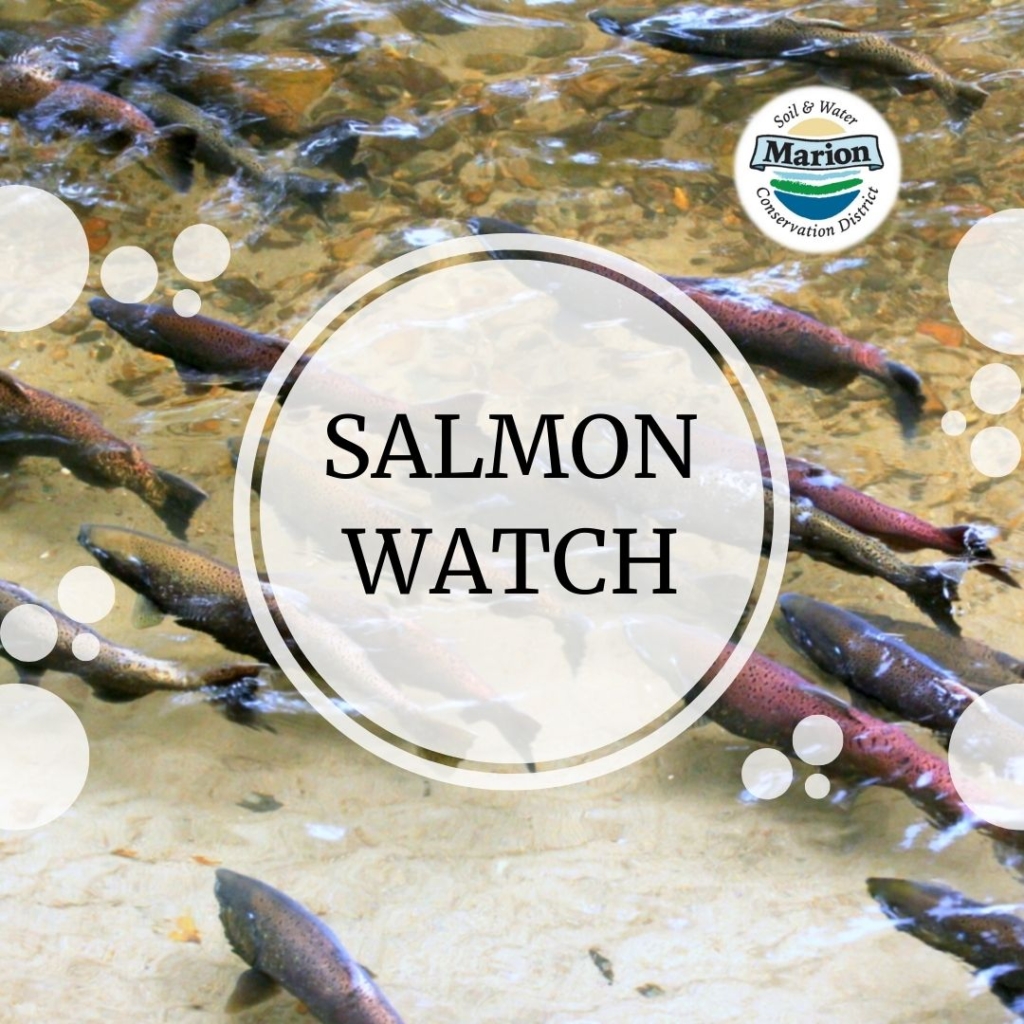 Marion SWCD coordinates Salmon Watch field trips for students in Marion County to witness spawning salmon in action. We offer grants for substitutes and bus transportation, too. Please reach out if you are interested in participating in this memorable outdoor learning experience.
A free volunteer training is scheduled for August 25, 2022. Sign up today!
Field trips are scheduled for mid-September to mid-October. We rely on volunteers to run this program. Won't you join us?
Salmon Watch Funding for Subs and Buses
Teachers who have signed up for a fall Salmon Watch field trip with Marion Soil and Water Conservation District may apply for funding to cover the cost of substitute teachers and transportation needed to attend the trip. If your class is signed up for Salmon Watch, contact Heath to apply for reimbursement of sub and bus costs.
---
Salmon Watch Curriculum
---
Salmon Watch Streaming
In collaboration with Salmon Watch programs throughout the state of Oregon, we've developed the Salmon Watch Streaming videos.

It's the Salmon Watch curriculum that educators know and love, now available as six short videos. As always, we highlight ecological values, stewardship, and science-based education with endangered salmon as the keystone.
We hope our new content will bring some of the crisp air, gurgling streams, and spongey forest floor of a Salmon Watch field trip to students at a distance.
---